How To DIY: Holiday Floral Garland Workshop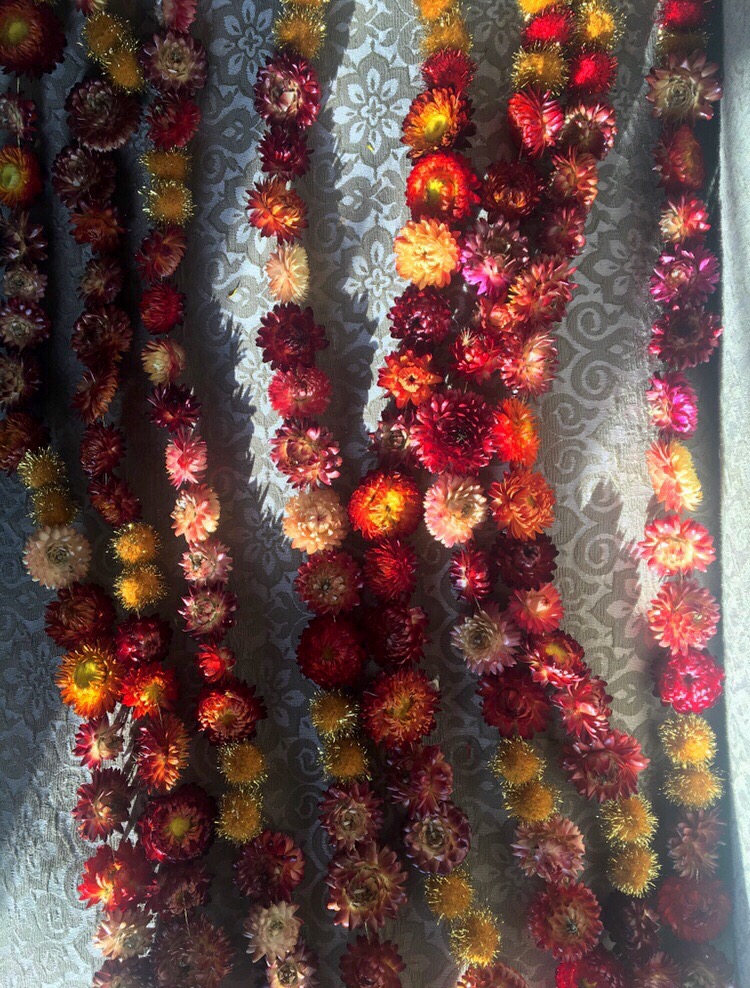 How To DIY: Holiday Floral Garland Workshop
Strawflower is one of my favorite flowers to grow on the farm. Why? Because of their texture, the range of colors they come in, and their everlasting quality. A few years ago I started making floral garlands for the holidays and I have never stopped! And so now I'm very excited to offer a How To DIY workshop dedicated solely to the creation of dried flower garlands!
Importantly, floral garlands are not just for use on a Christmas tree: certainly not! In fact, I have mine up year-round hanging on a wall in my house, just above my favorite reading chair. I've seen people enjoy floral garlands in a variety of ways, from special-occasion party streamers, to wall art, to Christmas tree garlands, to offering them as special handmade gifts to loved ones. There are so many possibilities!
So, please join us for our Floral Garland Workshop on Wednesday, December 11th from 6:30-8:30pm. Your $60 admission will provide you with the following:
All of the tools you need to create your garland (dried flowers, sparkly pompoms, ribbons, string, scissors, etc.)

A glass of wine of your choosing from the Glendale Ridge menu and snacks for you to enjoy while you are crafting!
Rebecca, Many Graces' owner, will give a half hour tutorial to start the workshop off, and will field questions throughout the hour and a half while participants are creating.
We look forward to creating some beautiful garlands with you this season!